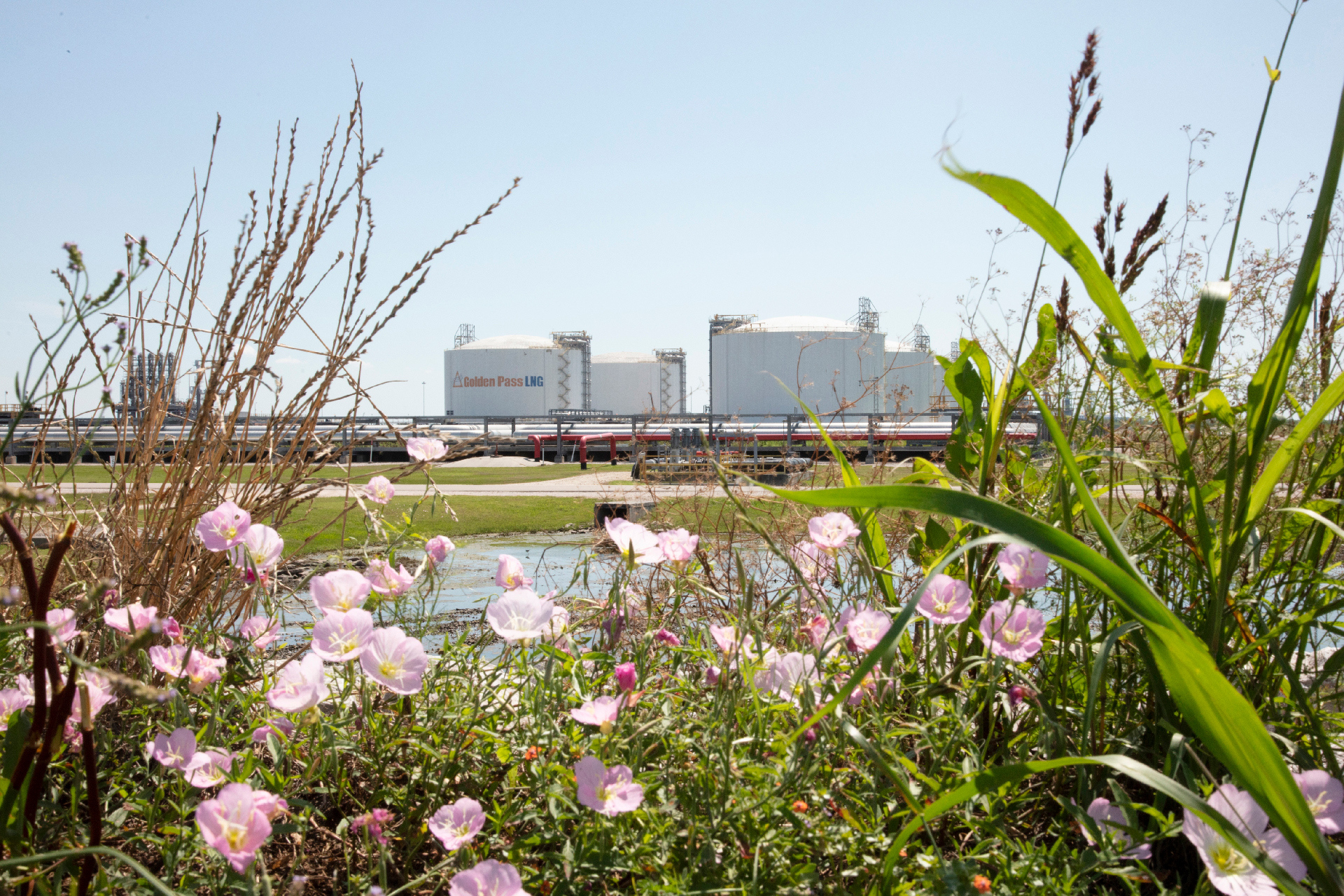 Bringing clean energy from Texas to power the world
Golden Pass LNG is adapting our existing liquefied natural gas import terminal to begin exporting natural gas, the cleanest fossil fuel, to growing markets across the world.
As populations around the globe are growing and becoming more sophisticated, the demand for energy will also continue to increase. Meeting this demand with a cleaner fuel furthers the global effort to mitigate climate change impacts.
The LNG export industry plays an integral role in addressing this need with a responsible solution that helps protect the environment. Read more about the environmental benefits of LNG.
A cleaner fuel
Natural gas is the cleanest fossil fuel. It is odorless and non-toxic in its liquid form. When burned, natural gas produces relatively low emissions, and Golden Pass LNG employs the best industry practices to limit these emissions. Our export project uses control technologies - such as heat recovery steam generators that will allow us to capture all of our waste heat streams to generate steam, and ultimately power - to reduce greenhouse gas and other emissions.
A responsible team with shared values
We partner with suppliers and transportation companies that share our value of protecting the environment. As Golden Pass puts together a team to help us transition from a project to an operating company, we are carefully considering how we can enhance environmental benefits while reducing environmental impacts throughout each step of the process.
Smart facility design
The export project will employ several mechanisms to reduce overall environmental impacts and is implementing a "Build it Clean" plan to further enhance our position:
Energy-efficient processes
Reduction of greenhouse gas emissions

Reduction of fugitive emissions
Want to stay up to date with Golden Pass LNG
Sign-up Below to Receive Notifications from Golden Pass